Published on: 5th March 2019
This Week is National Apprenticeship Week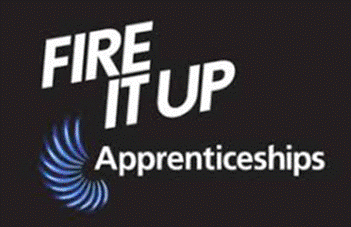 The 12th annual Apprenticeship Week takes place from Monday 4 March to Friday 8 March 2019 and coincides with National Careers Week and International Women's Day on the Friday.
This year's theme is "blaze a trail" and is an opportunity to share the benefits that apprenticeships bring to the Health and Care sector, local Communities and Individuals. If your organisation is planning on promoting apprenticeships in the health and care sector, raising awareness of routes into the Health and Care sector and roles that may not be as obvious, hosting an event or activities, we would love to hear from you and share your activities wider across the WYHEC network and our website in the future months.
Alternatively, why not use Apprenticeship week to submit a nomination for the monthly WYHEC Accolades?
See the National Apprenticeship Service Events map to see apprenticeship events that are being held in your local area: https://nawevents.co.uk
New "Fire it Up" Apprenticeship Campaign
The WYHEC is proud to be supporting the governments new Fire it Up Apprenticeship campaign launched 17 Jan.
Replacing previous apprenticeship campaigns, the campaign aims to influence colleagues and influencers about apprenticeships. There is a new logo to support the campaign and the DfE has created a communication toolkit which gives information and guidance on how to promote apprenticeships through social media channels.
For more information on the Fire it up campaign see the government website: www.apprenticeships.gov.uk