Making Workforce Transformation Across West Yorkshire and Harrogate Happen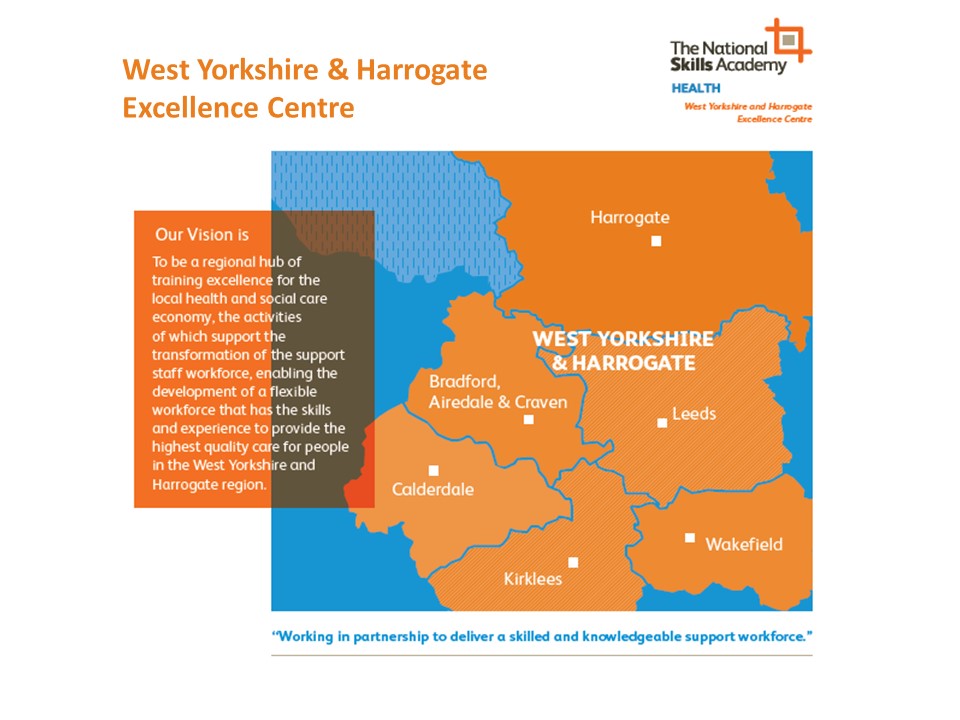 The WYHEC is hosted by Leeds Teaching Hospitals NHS Trust and Bradford District Care Foundation NHS Trust. Working in collaboration, the priorities and direction of WYHEC activities are shaped by stakeholders and their knowledge of what is needed locally.
Find out more about the National Skills Academy for Health Excellence Centres here:
https://www.nsahealth.org.uk/excellence-centres
Below is a brief outline about the history of the WYHEC and the progress that has been made so far.
We aim to prioritise activities to support the transformation of the health & care support staff workforce to ensure that they have the skills to deliver the new models of service delivery and provide the highest quality care for people in the West Yorkshire and Harrogate region.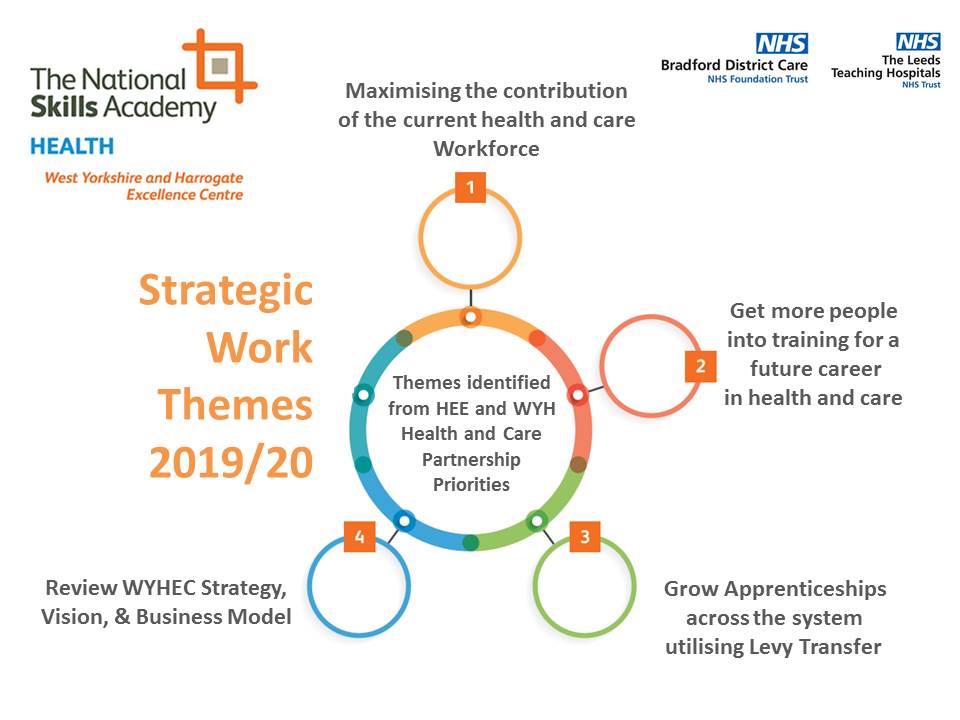 The WYHEC belongs to a network of National Skills Academy for Health (NSAH) Excellence Centres which unite employers from the NHS, independent and voluntary sectors and quality assured education and training providers - to coordinate, establish and implement high quality skills programmes.
This collaborative approach aims to enhance the effectiveness of staff recruitment, development, progression and gives healthcare employers a vital, leading role in informing the sector's skills development provision on both a local and national scale.
Click here to find out more about the NSAH Excellence Centres