There is a small but dedicated team looking at workforce transformation opportunities across Health and Social care within West Yorkshire and Harrogate. We are looking at a number of workstreams that span across all programmes and sectors. We are keen to hear from anyone with ideas or wishing to know more about the workstreams, or indeed those individuals that would like to be involved.
Please contact wyh.lwab@hee.nhs.uk and one of the team will be in touch. Please note that there may be some delay in responding due to the current unprecedented pressures on our health and social care systems.
Warmest Regards
Kate Holliday and Kirsty Lowery-Richardson (Workforce Transformation Leads – HEE/WYH Partnership)
West Yorkshire and Harrogate Healthcare Partnership Presentation

Support Staff Conference Pictures
Speakers Bios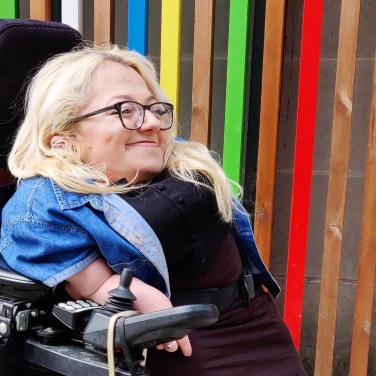 Supporting and Communicating with Disabled People - Gem Turner
This session will be an in-depth look at disability from a local disabled blogger and consultant - Gem Turner.
Gem will talk about disability as a whole, her experience as a young wheelchair user, common attitudes disabled people experience and also provide top tips to be inclusive in everyday activities that you can take back with you.
Gem is passionate about raising awareness and educating people around disability. After Gem graduated from The University of Leeds, she started her own blog. She writes about her life as a young wheelchair user, the common reactions and interactions she experiences along the way. After three years building her blog, she has now expanded her business - bringing her blog to life, working with organisations on how to be more inclusive in the workplace and everyday life.
Supporting and Communicating with Disabled People Slides
You can find Gem on:
@gem_turner
contact@gemturner.com
https://gemturner.com/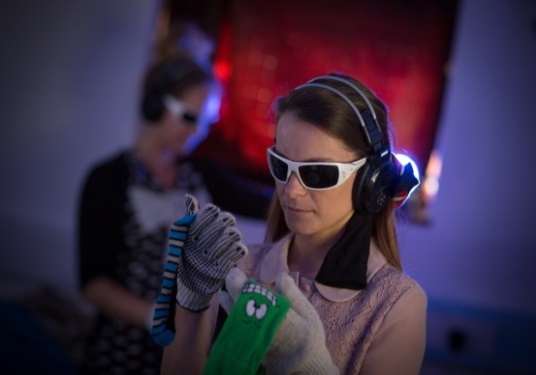 The Virtual Dementia Tour- Training 2 CARE
The Virtual Dementia Tour is quickly becoming the UK's leading training in Dementia. With 1 in 3 people expected to die of dementia related diseases and an aging population, now really is the time to make the change and improve the lives of people with dementia. Looking from the person's point of view, the Virtual Dementia Tour is a must for everyone.Glenn Knight is the managing director of Training 2 CARE Group which delivers training to over 350,000 people across the country in the care industry. Glenn is a multi-award winning professional that has worked within the care industry for many years teaching care staff, nurses, doctors and students about dementia and the impacts that it has on the person. Glenn is a pioneer in experiential training and is committed to providing engaging and life changing courses for people in the industry.
Glenn is the inventor of the Autism Reality Experience which is fast becoming the benchmark training for autism across 6 different countries and the dementia interpreters' course which will eventually help produce the first dementia dictionary anywhere in the world.
You can find The Virtual Dementia tour on:
@Training2careUK
https://www.training2care.co.uk/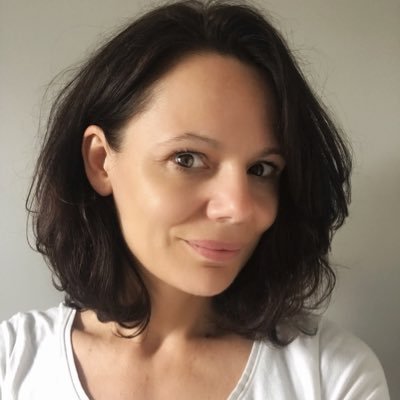 Joy In Work- Madi Hoskin
There seems to be change happening all the time and everywhere, and especially at work. Sometimes it can feel like you have no control at all, that you are a being bounced along; not getting a chance to have your say or that everything is being done to you, not with you.
The IHI Joy in Work approach uses a simple process to work out what matters to each person in a team, what matters to each person during a change, and what blocks are getting in the way of making that reality.
If you feel like change always happens to you and never with you, and if you would like to learn how to start making what matters to you something real even in a changing workplace, join the workshop and learn all about Joy in Work.
Madi has been working in the NHS and Local Government for over 15 years supporting, managing, facilitating and designing improvement programmes. Madi is particularly passionate about ensuring that we take care of our staff whilst on our journey to transform the Health & Care system. For Madi, the hearts of our staff are the fuel that delivers patient centred care but we are exhausting the very people who have the ideas about how to do things differently. Change is hard for all of us, so embedding staff wellbeing, and joy in work, through focussing on what matters to each person is a really great way to help everyone take control of their place in the change.
You can find Madi on:
@MadiHoskin
madeline.hoskin@nhs.net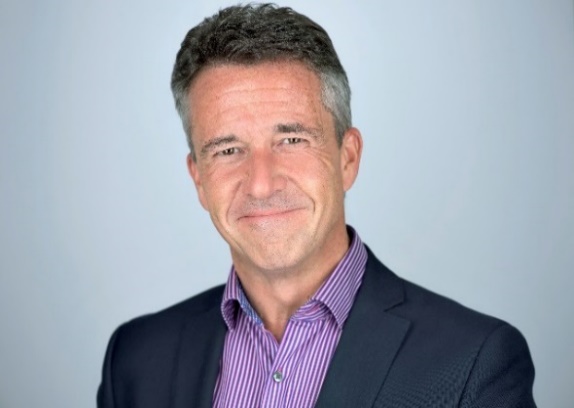 The Sumo Guy - Paul McGee
Paul McGee is one of Europe's leading speakers on the subject of change, workplace relationships and motivation. His book SUMO became a Sunday Times best seller and his book on Self Confidence reached number one in the WHSmith's business book chart and remained there for a further 24 weeks. He has appeared on BBC Breakfast television and is a regular contributor on BBC Radio.
Paul's aim is to deliver a practical, relevant message that can make an immediate impact on people's professional and personal lives.
He's spoken to more than 1,000 organisations in over 40 countries to date, and from India to Italy and from Bangkok to Brisbane, Paul's messages have resonated with a global audience.
He has had the privilege of working with one of the world's top management gurus the late Dr. Stephen Covey and his work has been endorsed by Sir Clive Woodward, who coached England to victory in the 2003 Rugby Union World Cup. Chris Evans has described Paul's books as "a gift to the world." His clients include prominent blue chip organisations, public sector bodies, and a leading Premiership football club.
You can find Paul on:
@TheSumoGuy
https://www.thesumoguy.com/